CLESOL 2018 Conference
Christ's College, Christchurch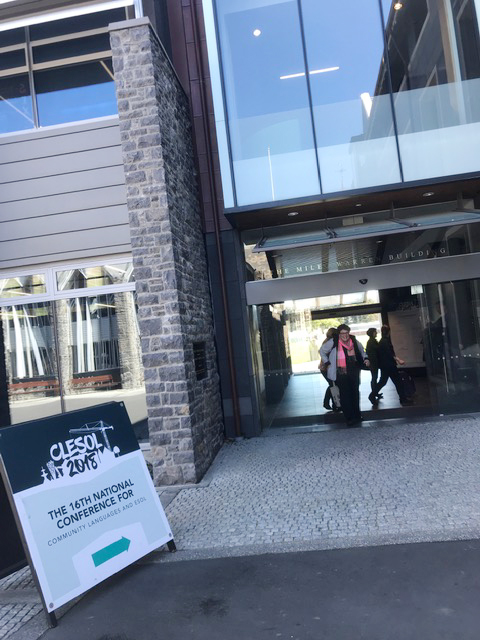 We were delighted to have the opportunity to manage the 16th National CLESOL Conference for Community Languages (CL) and English for Speakers of Other Languages (ESOL). It was the first time the conference had been with a different professional conference organiser in over a decade, so there was a bit of added pressure!
The theme of the conference was Transforming our Landscape, chosen for language users and teachers to reflect shifting perspectives.
Christ's College, Christchurch was the venue for the conference. The college was able to accommodate the 16 concurrent sessions (over 100 concurrent presentations) within the programme, as well make for an easy central city venue for delegates. The conference was also made up of four international keynote speakers and a number of invited speakers, alongside the concurrent sessions
At the end of the first day, a networking function was held onsite, complete with a champagne and orange juice lady dressed in Christchurch spring colours to welcome delegates.
The committee choose minimise waste, satchel / bags were eliminated, opting instead for branded paper envelopes to hold the conference information. Lunch was sourced from Eat My Lunch, a social enterprise, which for every lunch purchased buys a schoolchild lunch.
The conference dinner was held at Universo restaurant, within the Christchurch Art Gallery, where guests were served in small intimate groups, and had the opportunity to dance the night away!
Feedback from the delegates was outstanding with many commenting on a new fresh approach was appreciated.